Agilent Network Analyzers On Sale
Searching for the right Network Analyzer to suit your needs? Test Equipment Connection carries a wide range of Agilent Network Analyzers, from powerful yet economical bench top models to hand held models that are consistent with that of the bench top models.
Consider the Agilent E5071B-010-015-1E5-414, with 4 port S parameter test set and 300 kHz to 8.5 GHz frequency range, and options such as (010) Time domain analysis capability, (015) Standard color LCD and (1E5) which adds the high stability time base and deletes UNQ.
Network Analyzers are typically used for measuring Network Parameters of electrical networks such as Amplifiers, Mixers, cables, filters and Frequency Converters and are essential pieces of equipment in Educational Institutions and Labs.
Buy refurbished, when available you can save 10-90% off list price.
Types of Network Analyzers
There are basically two types of Network Analyzers, The Scalar and the Vector. The Scalar measures amplitude Properties only, while the Vector measures both amplitude and phase properties commonly at S-Parameter Levels. Network Analyzers are used most widely at high frequencies which can range from 5Hz to 1.05 THz. The basic setup of the Network Analyzer comprises of a signal generator, test set, one or more receivers and display with most commonly 2 test ports.
Learn more about Scattering Parameters (S-Parameters) Here
Measurements made in the field and in the lab basically have the same accuracy but what makes the difference in the use of the equipment is the portability and durability. In the field the Analyzer must be small enough to carry but yet handle the outdoor temperatures and rugged enough to be moved around often.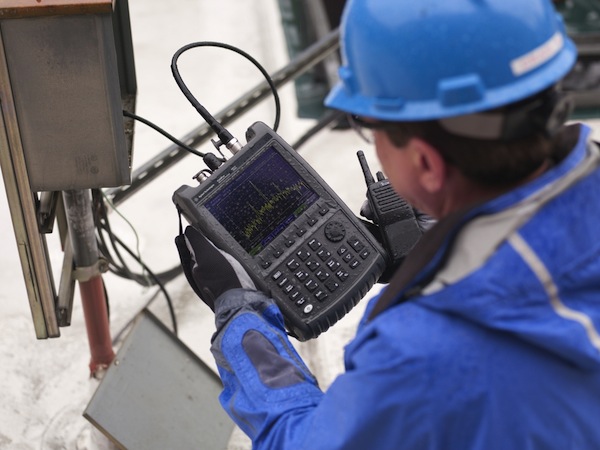 Wide Variety of Agilent Network Analyzers
Test Equipment Connection carries a wide variety of Agilent network analyzers to suit your needs, if it's a lightweight bench type model you are searching for or an easy to operate model with large buttons that can be operated while wearing gloves and with a display that can be viewed outdoors in the sun light. We carry a variety of sizes for bench top models as well, realizing that some analyzers must fit into tight spaces, and are sometimes used to perform calibrations on equipment between racks and shelves.
Whether performing tests on the production line, on the bench or out in the field, TEC has the right Agilent test gear at a reasonable cost. Test Equipment Connection sells new, refurbished, demo and overstock models that will fit your budget.
Key Features to Look For
• 4 port models make it easy to test couplers, circulators and splitters.
• ECal modules that can substitute for a mechanical calibration kit speeding up measurement tasks.
• Power meter based calibration yields accurate measurement of DUT input and output power over a very broad range of powers
• Built in support for, port matching, deembedding, port extensions, and impedance transformations extends coaxial accuracy to On-Wafer and In-Fixture measurements.
• External millimeter- wave modules extend the frequency of operation up to 1.1 Thz
• Materials Measurement software offers full characterization of dielectric properties using a variety of measurement methods
Accessories at Additional Cost
Electronic Calibration Modules provide a single precision routine that can be performed while out in the field to improve measurement accuracy.
View a video about Electronic Calibration Modules Here
Microwave test components, complete series of wave and coaxial RF and microwave test accessories- everything from DC Blocks, Adapters, Power Limiters, and couplers. These accessories help simplify test setups and maximize the equipment full potential.
Contact TEC for a quote on your next network analyzer. Trade ins are welcome.
The following two tabs change content below.
John Bahng
John is a Hong Kong based test equipment industry executive active in buying, selling and repositioning of surplus wireless test equipment assets for import and export. You can find him on
Google+
Latest posts by John Bahng (see all)