Benefits of Buying a Refurbished Aeroflex 3902 Radio Test Set
The Aeroflex 3902Analog and Digital Radio Test Set is an indispensable portable solution for a wide range of engineering, manufacturing, and field service applications. The versatility of this product primarily stems from its ability to measure both analog and sophisticated digital testing applications for P25, HPD, and TETRA systems. However, there are more benefits (besides its low price) of using an Aeroflex 3902 radio test set for your manufacturing, R&D, and testing needs. These benefits stem from the unique features of this communications test set.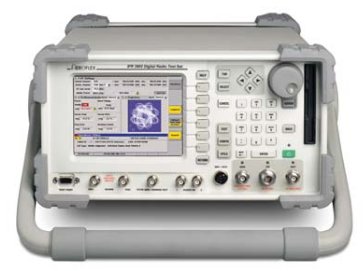 The Unique Features of Aeroflex 3902
The Aeroflex 3902 is the predecessor to the Aeroflex 3920. The 3902 is a high-performance channel spectrum analyzer that can operate across an expansive frequency range of up to 2.7 GHz. It has the ability to carry out tests on analog AM and FM signals and perform full audio analyses for SINAD, AF level, and distortion measurements. It can also perform the full range of RF parametric analyses for frequency error, power, FM deviation, and AM modulation index. The Aeroflex 3902 can function as a dual-channel oscilloscope and operate up to 4 MHz.
The power of the Aeroflex 3902 is also derived from the three in-built high-precision audio modulators or functioning generators and three similarly powerful audio baseband generators. A large and colorful display screen where the Pass/Fail color-coded parameters show up brightly and GPIB, USB, Ethernet, and RS-232 interfaces add to the high convenience quotient of this equipment. More convenience and ease-of-use are delivered by the onboard PC of the Aeroflex 3902 with its mammoth 30 GB hard disk and a superfast Linux OS. You can carry out almost an unlimited number of save and recall functions. All these make the system fast and incredibly efficient.
However, the greatest appeal of the Aeroflex 3902 probably lies in its ability to execute remote site monitoring applications.
Remote Monitoring Capabilities of the Aeroflex 3902
The Aeroflex 3902 excels over others of its class simply by the virtue of its ability to perform remote site monitoring. The equipment can use a freely available remote control software program to connect to a remotely-located site via the Internet. This enables you to access and monitor SINAD and other spectrum data and even track intermittent RF interference issues from the comforts of your office. You can wield absolute control over the unit and even perform end-to-end testing of the entire radio network by letting the generator to send input back to the base site.
Learn about Aeroflex remote site monitoring capabilities.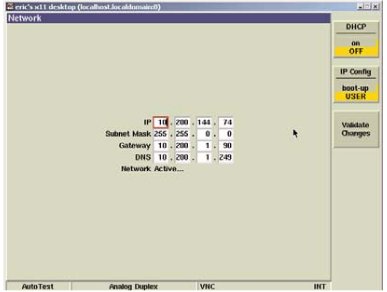 The Benefits of the Aeroflex 3902
The Aeroflex 3902 can consistently deliver fast and accurate measurement results making it indispensable in any testing environment. With its immensely powerful frequency range of 2.7 GHz, a refurbished Aeroflex 3902 can not only effectively test advanced RF technologies like land mobile, microwave, satellite, military and cellular bands but also aptly future-proof your testing facility. This saves you valuable time, money, and effort that would have been otherwise spent on upgrading your testing systems. What is more, the ease of use of the Aeroflex 3902 ensures that you do not have to expend resources on preparing elaborate training modules. This product is currently supported by us, with many software downloads readily available to retrofit additional options you may need.
You can learn more about Terrestrial Trunked Radio (TETRA) Here
The following two tabs change content below.
Mike is a finance industry executive with expertise in test, IT and avionics equipment acquisition, resale, residual valuation, leasing, renting and consignment.
Latest posts by Mike Novello (see all)