Low Priced Luminance Measurement Solutions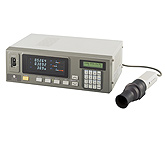 The
Konica Minolta CA-210
is a very popular display color analyzer suitable for a variety of applications. This Japanese manufactured product was introduced in 2002 and is of very high quality, and can be currently purchased at savings of 50% or more off list price. Although recently discontinued and replaced by the more expensive
CA-310
, the CA-210 is a bench top tester excellent for luminance and
chromaticity
measurement in displays such as LCD, PDP, OLED, FED and Rear Projection. These units are deployed in R&D lab applications and also used in multiple quantity production environments and factories worldwide that are dedicated to display technology manufacturing.
So Konica Minolta Manufactures Test Equipment?

You may only be familiar with the brand because of cameras, as I once was. Previously known only in domestic Japan, the company has manufactured and sold over 2 million test instruments worldwide since its humble beginnings in the mid 1960's. Remember over the last several decades when Japanese manufacturers began to make global inroads in electronics and TV manufacturing? That's where the Konica Minolta brand began and has flourished to this day.
Not Every Product Manufactured Today Has an LED Display
The CA-210 has remained wildly popular although some specialty test applications may call for more accuracy with more recently manufactured LED back lit LCD displays. We see the CA-210 currently being used in the production of video gaming machines, medical equipment, airline kiosks, retail displays, signage, video games, televisions, and specialty display monitors. But if you require more precise LED test capability, you may consider the CA-310 for high-speed, low luminance measurement. We carry these units as well, although they are not as popular and more expensive.
The Importance of Probes Needed for Proper Testing
A display color analyzer may require a probe to function properly. In most all cases these probes are sold separately and not included unless indicated. Gamma, contrast and white balance adjustments are usually completed using the universal measuring probe. Probe types vary by cable length, measurement area and base analyzer they are used with. Probes are not interchangeable by analyzer type, so a probe for the CA-100 is different than a probe for the CA-210. The CA-100 probes vary by cable length and luminance.
More Color and Luminance Test Solutions for Consideration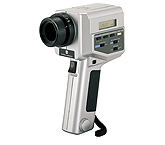 A colorimeter excellent for LED applications is the CS-200. This is an all in one portable and lightweight solution. We have just a few of these in stock for more flexible testing in a variety of settings. The LS-110 is a lower-cost easy to use handheld device for high precision luminance measurement. Perfect for indoor and outdoor brightness measurement on a variety of displays such as billboards, rail signals, road lighting, and air traffic lighting. If you prefer another brand then perhaps the Chroma 7120 with a universal probe included will satisfy your bench with tight specifications for measurement of color purity and brightness.  Regardless of your test needs we can assist you by offering the widest selection and best values on light and display test equipment so contact us today.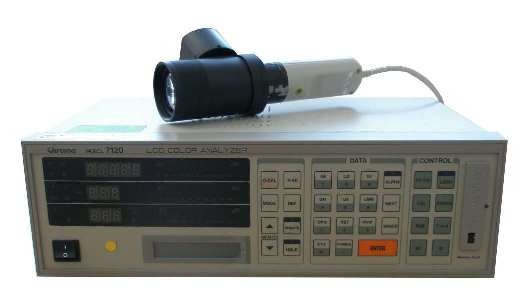 The following two tabs change content below.
Mike is a finance industry executive with expertise in test, IT and avionics equipment acquisition, resale, residual valuation, leasing, renting and consignment.
Latest posts by Mike Novello (see all)