The Refurbished Rohde & Schwarz CMU200 is Radio Communication Testing at its Best
Mobile devices have increasingly taken a prominent place in world communications. All users, manufacturers and carriers depend on their mobile radio communication devices to perform properly. With the availability of a wide volume of products, technologies, and services that cater to the radio communication devices market, it is imperative that these products get thoroughly tested to ensure the validity of their performance claims.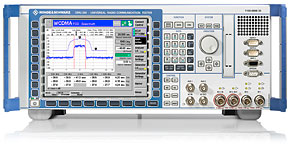 Different Generations
The R&S CMU200 universal radio communication tester provides a wide set of functions to enable you to conduct tests with accuracy, precision, and speed. The built-in remote addressing feature of the tester's modular architecture facilitates independent processing of measurement tasks and high-speed control-program design. This radio communication testing kit includes the hardware and software options necessary for testing of 3.5G, 3G, 2.5G, or previous generation testing applications.
More information on the R&S CMU200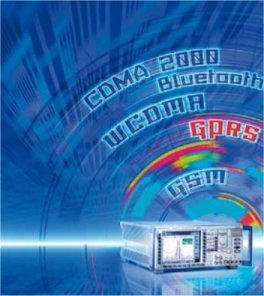 The hallmarks of this testing system are its incredible speed and completely modular architecture, which makes the product highly scalable with 3G technologies and software applications, thus protecting the buyer's investment. If you invest in a refurbished R&S CMU200 today, you can take advantage of very low prices.
User Benefits of R&S CMU200
The R&S CMU200 has many noteworthy features, which translates to direct benefits for end users Right now, the built-in functionality of this radio communication testing system provides the following benefits:
1.    Impressive high-speed testing
2.    Accurate and precise measurements
3.    Real-time corrections for temperature zones around the world
4.    High-speed remote processing
5.    Modular (scalable) architecture protecting user investment
6.    Comprehensive spectrum analyzer
7.    Fast switching between networks
8.    A facility for mobile phone testing with network emulation software
9.    Applicable for non-signaling production testing of mobile phones
Note – The latest emerging radio communication technologies, such as 4G standards, are addressed by the R&S CMW500, not the CMU200.
Modular Architecture of R&S CMU200
When talking about the R&S CMU200, you simply cannot ignore the immense power of its modular architecture and its benefits. From the list provided below, you can evaluate the benefits that you will directly derive when you invest in an R&S CMU200:
•    Modular HW and SW platform
•    Easy software upgrades in future
•    Plug & Test Hardware extension
•    Free slots and DSP space available for further extensions
•    Customizable hardware configuration based on your needs
•    Highest processing power and innovative measurement concepts to speed up your production
Supported Platforms
As of now, the following communication technologies are supported:
o    3GPP WCDMA (FDD)
o    3GPP HSPA
o    GSM/GPRS/EDGE
o    GSM-R
o    AMPS and IS-136
o    CDMA2000® 1xRTT
o    CDMA2000® 1xEV-DO
o    IEEE 802.15.1 Bluetooth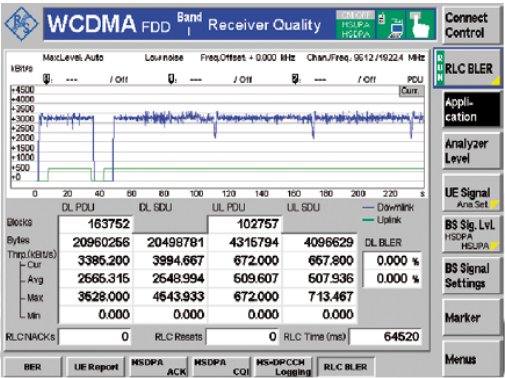 Attributes
If you plan to buy a refurbished R&S CMU200 radio communication testing system, second hand units are at their lowest prices ever.  With its flexible modular architecture and scalable design, support for a wide variety of communication technologies, excellent measurement capabilities, remote testing support, and real-time temperature correction capability, the R&S CMU200 offers a combination of powerful testing tools that you just cannot afford to ignore. There is probably no other single platform for testing radio communication functionality that provides as many benefits per cost.
Read more about the Rohde & Schwarz test equipment manufacturer
The following two tabs change content below.
Mike is a finance industry executive with expertise in test, IT and avionics equipment acquisition, resale, residual valuation, leasing, renting and consignment.
Latest posts by Mike Novello (see all)