Audio Precision ATS-2 Audio Analyzer Review
Effective on either the production line or in the design laboratory, the Audio Precision ATS-2 is a multi-purpose, computer-controlled audio test and measurement system that offers high precision and versatility in one package. It comes standard equipped with quality hardware and software components that enable it to be used in various settings that require high precision test and measurement, as well as in broadcast verification.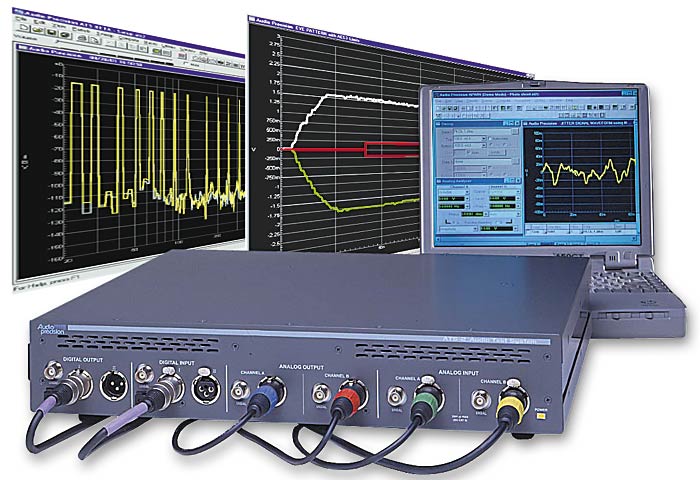 The main functional components incorporated in the ATS-2 system include two audio signal generators, analog and digital output and input modules, an audio signal analyzer, and a module for external time-based synchronization. The ATS-2 design has converter-based architecture that helps to reduce the operating costs by offering a wide range of features at high levels of performance. Converter-based audio analyzers in built in the ATS-2 unit generate and analyze signals in the digital domain.
Learn more about Audio Analyzers here.
Programmable for Easy Use
Unlike its predecessor ATS-1 model the ATS-2 can be controlled from a separate computer. Control is available from a desktop PC through a PCI interface card, or a PCMCIA card when used in combination with a laptop PC.
Digital interface analysis in ATS-2 unit allows the user to enjoy on-screen results and graphing. The user friendly interface is designed for high volume testing with clear user instructions. With simple AP scripting the user is able to change the language of the instructions appearing on the screen to any preference or combination the technician prefers.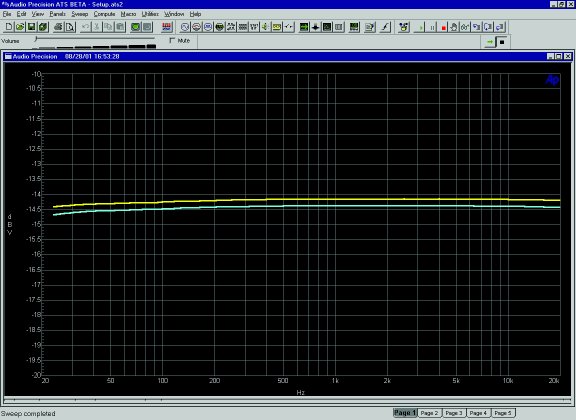 Learn more about AP Basic Scripting here
A built in macro recorder is incorporated into the design and allows users to simplify program creation. The technician is able to easily modify and automate all controls and results, increasing productive testing. After analysis and audio test completion, a log file is automatically generated as instantly ready to be reviewed for performance analysis. Additionally, an FFT can be exported to word processing for further analysis
Multiple Test Capabilities
In another specialized function, ATS-2 can perform in-depth analysis and measurement of harmonic distortion products. The Harmonic Distortion Analyzer in the ATS-2 system provides advanced acknowledgement of a multitude of diverse circuit malfunctions. Another ATS-2 system unit feature enables the Performance Option to be added to provide a high bandwidth analysis capability, and also consecutive digital interface measurements. The Performance Option helps increase analyzer available bandwidth to 120 kHz and additionally offers a digital interface analysis.
ATS-2 unit specifically supports the (HST) High Speed Tester. This audio test application is reliable, fast and easy to use. It was specifically designed for the ATS-2 unit and is ideal for high speed production test or testing transmission quality across broadcasting network. If testing is more than one basic channel, outboard switchers in the ATS-2 can expand the number of available test channels in groups of 12, and PC-based ATS software allows sharing of test data and reports across multiple locations. Its advanced capabilities also make it perfectly suited for accurate testing of stereo type receivers, power amplifiers, MP3 and DVD/CD players, TV's, converters, and digital interfaces.
We carry a large inventory of new and refurbished test equipment models in stock. Please contact us for more information.
The following two tabs change content below.
Mike is a finance industry executive with expertise in test, IT and avionics equipment acquisition, resale, residual valuation, leasing, renting and consignment.
Latest posts by Mike Novello (see all)