The Aeroflex 2945B Service Monitor Review
When needing a laboratory standard precision measurement solution for use remotely in the field, the Aeroflex 2945B Service Monitor is an excellent choice. This is a compact and durable device which is specially designed to enable users to carry it easily to remote sites. The analyzer features a transreflective display that is ideal for operations at sites with poor viewing conditions. The large color display is suitable for recording measurements in a variety of difficult testing settings. The bail arm ensures that the front panel of the unit is well protected. This feature is optional and comes in different designs. With its NiMH technology-based internal battery, the analyzer allows professionals to carry out measurements in remote locations where no power source is available or is difficult to obtain.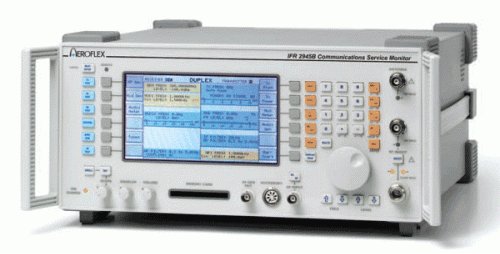 The 2945B analyzer features a standard TCCO that allows users to get reliable results within 60 seconds of switch on. The optional OCXO is ideal when high stability is desired. Users can easily vary the range of their measurements since the spectrum analyzer is designed to provide spans that range from 100 KHz per division to full span. The reference level is adjustable, and the high speed of the equipment allows adjustments in real time. It is easy to align duplexers and filters using the available standard tracking generator.
Learn more about Oven-Controlled Crystal Oscillators (OCXO)
Built in Spectrum Analyzer and Tracking Generator
The spectrum analyzer design also includes features that allow technicians to examine and demodulate signals simultaneously. Users are able to easily identify signals by isolating intermittent interferences. This feature also allows for saving the trace together with the time and the date and is indispensable when tracking rogue transmissions. The unit is also ideal for measuring the power of low level signals. With the provided 150 watt measurement, users can also measure high power base stations directly without using any external attenuators.
The Aeroflex 2945B quality design allows for exceptional accuracy in the field. It precisely allows a 400 kHz to 1.05 GHz coverage range. Switching speeds are high and for levels above -127dbm, an accuracy level of ± 2db can be achieved. Another interesting feature of this analyzer is its full duplex operation. The analyzer is ideal for testing duplex radios and duplex repeater paths. The intelligent design will accommodate a wide variety of signaling systems. It is perfect for field activities involving TONE REMOTE, DTMF, DCS, and CTCSS, just to mention a few. This analyzer also supports trunked networks and analog cellular measurements.
Learn more about Continuous Tone-Coded Squelch System (CTCSS)
Ideal for Remote or Lab Use
For remote use, the 2945B analyzer features a RS-232 standard-based remote control, printing and post analysis capabilities, and custom program support. These features enhance the efficiency of the equipment making it the perfect tool for a wide range of field activities. The memory card allows users the ability to store spectrum analyzer coordinates, test sequences, test set ups and test results for easy analysis.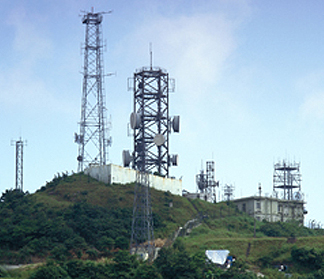 For field measurements that require comprehensive audio, transient and harmonic analysis of signals, the Aeroflex 2945B is an ideal, well respected solution. With its wide filter selection range and a comprehensive oscilloscope, it's perfectly suited for a wide variety of spectrum analysis and a solid choice to consider. Contact us for more information.
The following two tabs change content below.
John Bahng
John is a Hong Kong based test equipment industry executive active in buying, selling and repositioning of surplus wireless test equipment assets for import and export. You can find him on
Google+
Latest posts by John Bahng (see all)