Agilent 8163B Lightwave Multimeter Product Review
The Agilent 8163B is a quality Lightwave Multimeter designed for the evaluation and characterization of optical devices and components. It is ideally suited for measuring power loss, optical power, and return loss for both single and multimode components. The cutting edge design includes a unique modular format that makes it suitable for the most challenging testing and measurement needs and is especially designed for today's challenging optical testing needs.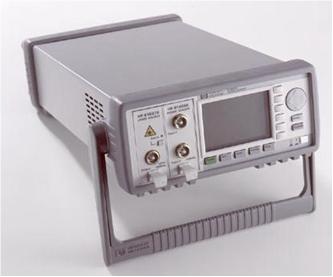 This high performance 8163B Multimeter is known for its expanded capabilities with numerous applications for tests involving optical components. It is versatile, and can host two different front-loadable modules. It has been modeled to accept various combinations of the common standard modules. The Multimeter supports the tunable laser modules. If required, this feature will allow users to connect a variety of laser modules to an optical Multimeter like the Agilent 81689A. It also supports various laser sources of fixed wavelength. Users can easily connect multimeter to the Agilent 81650A laser source and a variety other models.
Learn more about Tunable Lasers
Supports Multiple Module Types
In today's testing environment, many power sensor modules are designed for fast and precise applications. The optical Multimeter supports this class of modules enabling users to connect virtually any types of power sensor. The Agilent 81637B is one of the most common power sensor modules that the Multimeter supports.
The Agilent 8163B is also ideal for hosting a variety of DFB Source modules. With its versatility, it is possible to connect a wide range of power sensors including the Agilent 81662A and other similar modules in this category. It will support both single and dual power sensors allowing users to accomplish a variety of testing exercises.
Learn more about Distributed Feedback Laser (DFB)
In most cases, interface modules are required in order to connect optical heads when testing. The Lightwave Multimeter supports various types of interface modules allowing users to connect optical heads with ease. It supports the Agilent 81618A modules and other interface models. It is also easy to connect a variety of return loss modules to the unit. It supports the Agilent 81610A modules and other models meant for the same purpose.
Large Display
Many testing exercises for optical components require the integration of attenuator modules. The optical Multimeter is capable of hosting the Agilent 81570A and other models of attenuator modules. For testing exercises that require integration of optical switch modules, the Agilent 8163B is designed to offer support to such testing needs. It is capable of hosting the Agilent 81591B and other models used for the same purpose.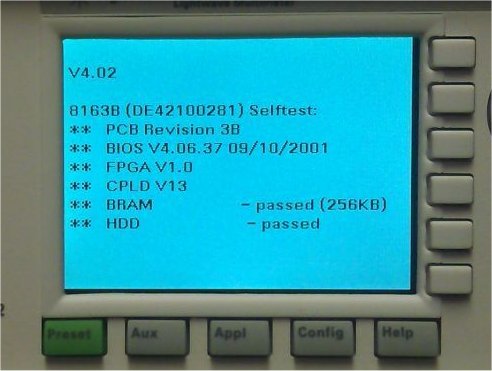 The 8163B Lightwave Multimeter also includes a large graphical color display that enhances the user interface, as well as the easy to use softkey feature. It is know for having an excellent storage and operation temperature range. It is specifically designed with GPIB capability and excellent display resolution.  Also included are two TTL input connectors (BNC) to which up to 5V external voltage can be applied.
Overall the Agilent 8163B is an excellent choice if needing a quality, optical testing solution. Contact us for further details or for more information.
The following two tabs change content below.
John Bahng
John is a Hong Kong based test equipment industry executive active in buying, selling and repositioning of surplus wireless test equipment assets for import and export. You can find him on
Google+
Latest posts by John Bahng (see all)