Agilent E5515C Mobile Phone Tester Product Review
Known throughout the industry as a proven reliable solution, the Agilent E5515C model for the 8960 wireless test set is the standard for wireless device, manufacturing, and RF design solutions. These test applications and the hardware platform were specifically designed for high use testing of automated wireless devices. It offers the user speed, programming simplicity, and precise accuracy, all on the quality E5515C platform. This ultimately results in better production outputs at a lower testing cost, giving customers added value today while keeping an eye toward the future.
Users find that with the 8960 set, they can easily achieve rapid, precise RF measurements and combine them with an adaptable and easy to configure network emulator. Verification and design of RF devices becomes an easier task, as does integration. The technician is able to locate specific problems and the accompanying resolutions quickly by using the wireless testing manager software (WTM) for automated parametric tests of 3GPP and also 3GPP2 performance standards.
Learn more about Mobile Phone Testers
When performance counts, the Agilent E5515C does not disappoint, which explains its immense popularity with customers world wide. The forward thinking design is known for improving high data hardware, RF paths, multiple signal, and also supports the advanced 3.5G technology of today including MMO and 42 Mbps DC-HSDPA. Advanced wireless designs have endless possibilities when the platform is used with these cutting edge technologies. Related options and accessories are also available through Test Equipment Connection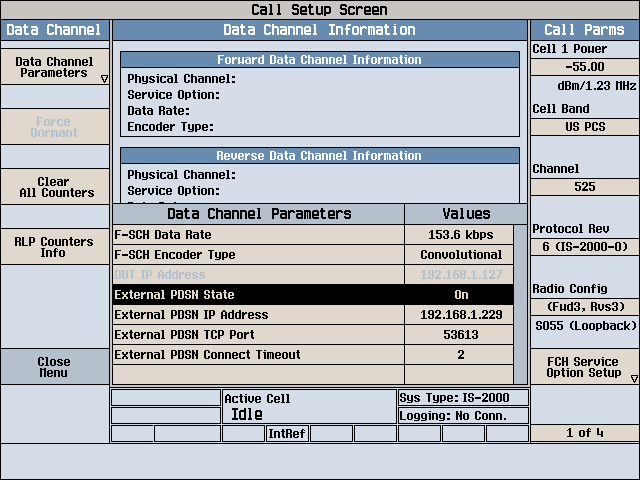 The capabilities of this series really exemplify why Agilent has been a long time industry leader. The included suite of 8960 software applications also can create a cellular network emulator when combined with the E5515C also allows for testing mobile RF, IP traffic flows and baseband. Test mode control can be achieved by call processing allowing for extremely precise, baseband and RF measurements that are standard compliant. This innovative technology offers solid performance throughput testing of IP data flows, all while maintaining its superlative speeds and reliability.
Learn more about High-Speed Download Packet Access (HSDPA)
Advanced Configuration Options
The configuration options for the technician offer numerous flexible options. The series allows for the 8960 to be configured for E5515E or the E5515C platforms depending on the specific needs of the application. There are several other useful options for hardware functionality for the E5515C platform.
● Use of a 2nd RF source for either GPRS, EGPRS, or GSM technology.
● Optional Base Station Emulator (CDMA) that can be  used with  advanced CDMA technologies including HSPA, HSPA+, 1xEDVO, W-CDMA, and CDMA2000.
● Digital type bus used for a fading test solution when used in combination with a channel emulator or base generator (Agilent N5106A)
If you are considering a testing platform that will allow complete testing capabilities of 2G and 3G wireless devices covering the total developmental lifecycle, this solution would be a excellent choice. The fast, precise RF measurement capability and high data performance are industry leading technologies. You can increase interaction between groups and time to market speed, all while reducing workloads and business costs. That's what makes the E5515C platform one of the industries best device test solutions over the last 10 years.
The following two tabs change content below.
John Bahng
John is a Hong Kong based test equipment industry executive active in buying, selling and repositioning of surplus wireless test equipment assets for import and export. You can find him on
Google+
Latest posts by John Bahng (see all)