Tektronix 2782 Spectrum Analyzer Product Review
The Tektronix 2782 is a precision, microwave spectrum analyzer designed to support an expansive frequency range. Its advanced technology makes it ideal for measuring demodulated pulse RF and close-in phase noise. This quality analyzer features resolution bandwidth selections, a standard-setting dynamic range, and extremely enhanced sensitivity. Its specially designed to achieve better signal-to-noise ratio measurements, and is enhanced by its compression point and 15dBm TOI.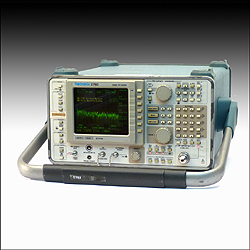 By incorporating external mixers, the microwave spectrum analyzer allows operators to carry out measurements that are beyond the 100 Hz-33 GHz range. With this set-up, users can achieve a 25dB measurement sensitivity. The simple set-up requires only a WM782 Waveguide Mixer and a cable. This capability allows operators to use the 2782 analyzer for applications with as high as 1.2 THz frequency values.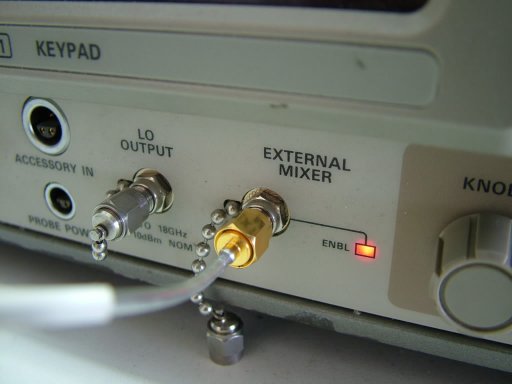 Easy to Use
The Tektronix 2782 microwave analyzer also features powerful measurement functionality. Its embedded functionality is easy to learn and performs well when testing. The soft keys, macros, and the menus are appropriately designed to provide users with an enhanced user interface. Access and control of its most commonly used features can be enhanced by assigning them to its soft knobs. There are two soft knobs that are specifically designed for this purpose. The microwave spectrum analyzer allows storage of keystroke sequences and creation of special single-key executable macros to simplify complex applications, allowing the user to perform complex measurement exercises with ease.
Learn more about Tektronix Here
The microwave spectrum analyzer has two provided GPIB ports, and is designed to allow a broad range of programmability and communication with other external devices. They can also be used for controlling devices during a measurement exercise. The compactness of the unit makes it ideal for use in an environment with limited space. In coax, the spectrum analyzer allows a wide frequency range, 100 Hz-33 GHz. With external mixers, the equipment is capable of supporting a wider frequency range, 8GHz-1.2 THz. It is also designed to offer a 3 Hz-10 MHz resolution bandwidth range.
Wide Bandwidth
The wide pre-selection bandwidth and the broad coaxial frequency range of the model enhance the measurement productivity of the microwave spectrum analyzer. Its waveguide mixer support capability allows operators to use it for virtually all spectrum measurement needs. The model 2782 analyzer also features a display dynamic range of 100 dB, and unmatched phase noise performance. Its higher SNR makes it ideal for measurements that require high precision.
Learn more about Signal to Noise Ratio (SNR)
The intelligent markers of the Tektronix 2782 are also worthy of note to users when carrying out signal analysis. The feature enables technicians to search, sort, mark, and track signals of interest. The high-resolution color display and user interface of the microwave spectrum analyzer helps accelerate testing speeds.
Notable Features and Benefits
●    Embedded 100 Hz to 1.2 THz Frequency Counter
●    Macro Downloads up to 40k of NVRAM
●    Up to 20 Key Sequences (Front Panel) can be stored
●    Simultaneously viewable digital and analog stored waveforms
●    External waveguide mixer support
●    Portable, space saving design
We have a large inventory of quality spectrum analyzers in stock including the Tektronix 2782. Contact us for a quote or for more information.
The following two tabs change content below.
Mike is a finance industry executive with expertise in test, IT and avionics equipment acquisition, resale, residual valuation, leasing, renting and consignment.
Latest posts by Mike Novello (see all)